Q-See Plus App Installation Guide

Congratulations on your purchase of a new Q-See "QCW" model wireless home security device.  As part of the setup process you will need to download and install the Q-See Plus App and configure it to access your new QCW equipment.
To do this you:
1: Download and install the app
2:  Register an account
3: Configure your device by wireless (or by Ethernet cable for QCW4MP1PT-AU)
4: Use your device.

For a detailed walk through see these steps:
Step 1 – On your mobile download the app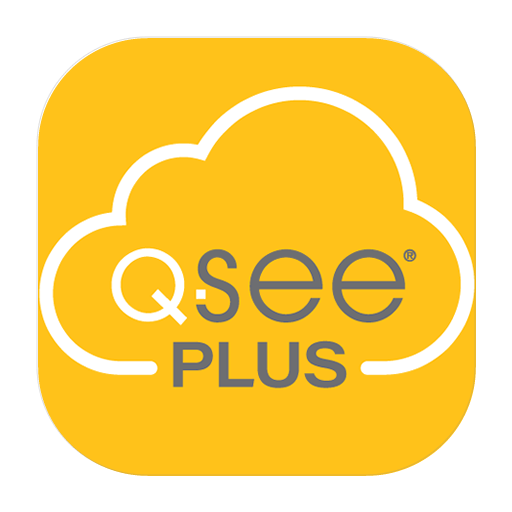 Obtain the Android and iOS Q-See Plus Apps here:
Step 2 – Register for a Q-See Plus Account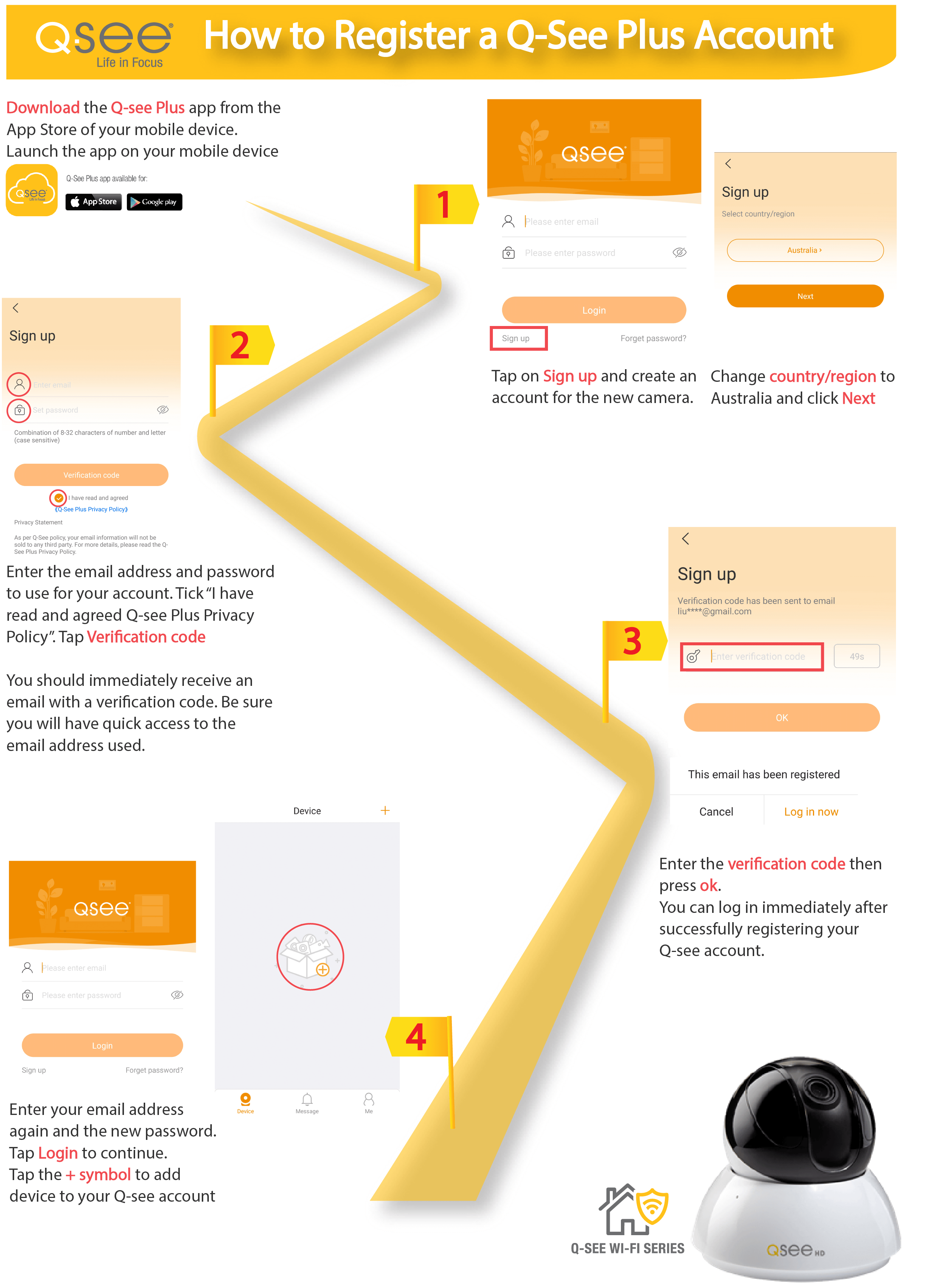 Step 3 – Connect your QCW device by WiFi or by Ethernet Cable if available
By using a WiFi connection: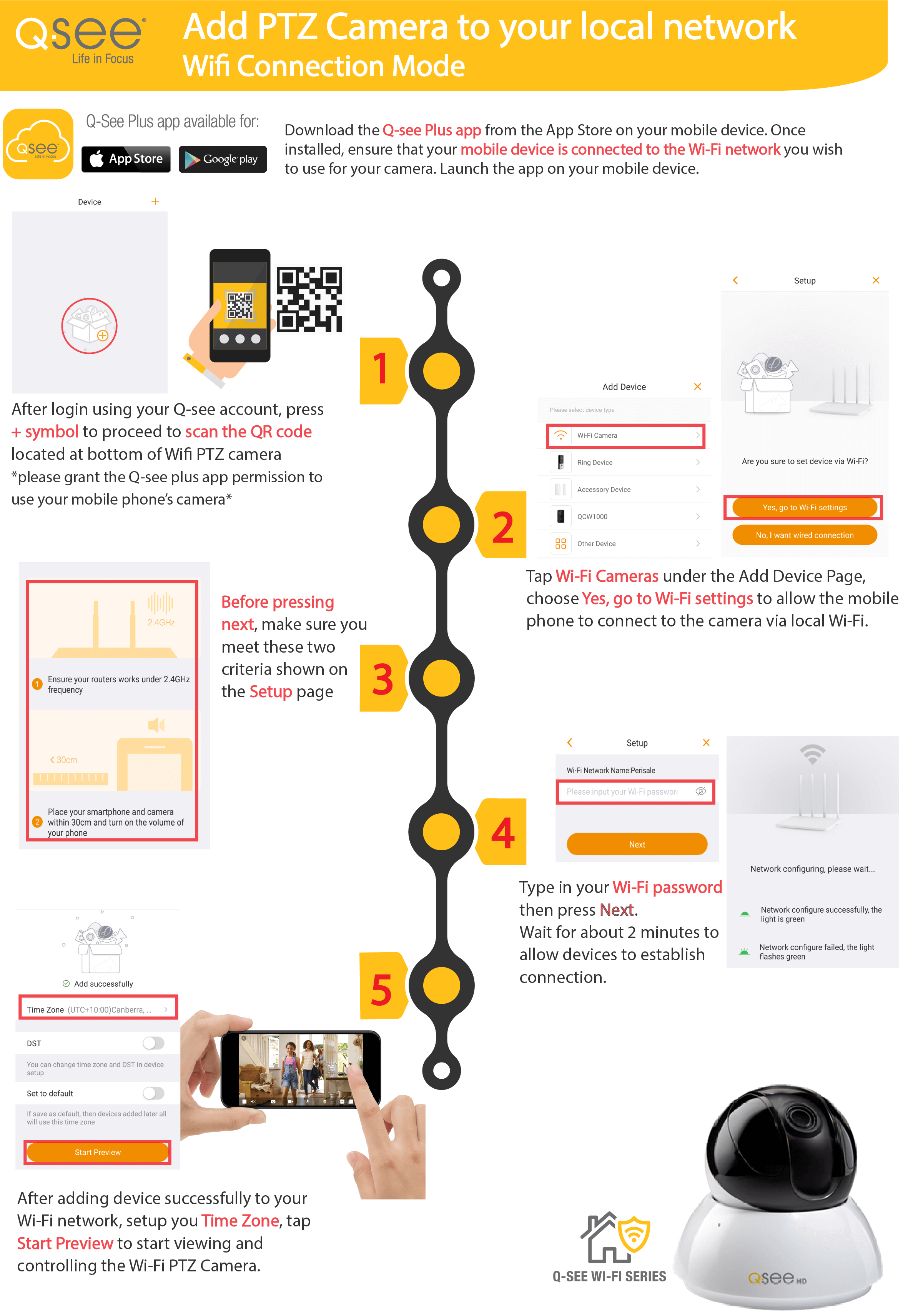 Or by using a wired Ethernet cable connection (for QCW4MP1PT-AU model only):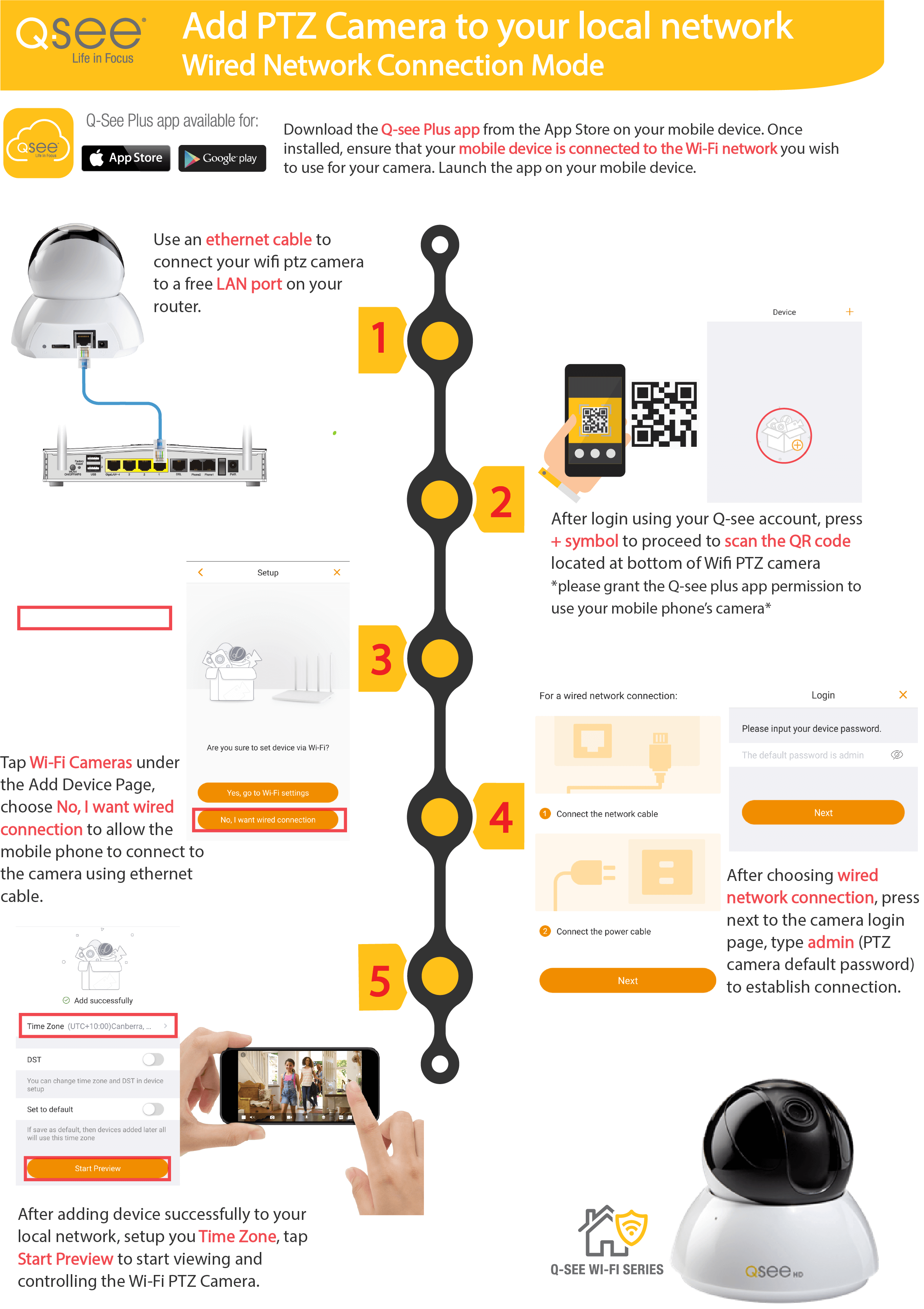 Step 4 – Use your Q-See Plus App with your QCW device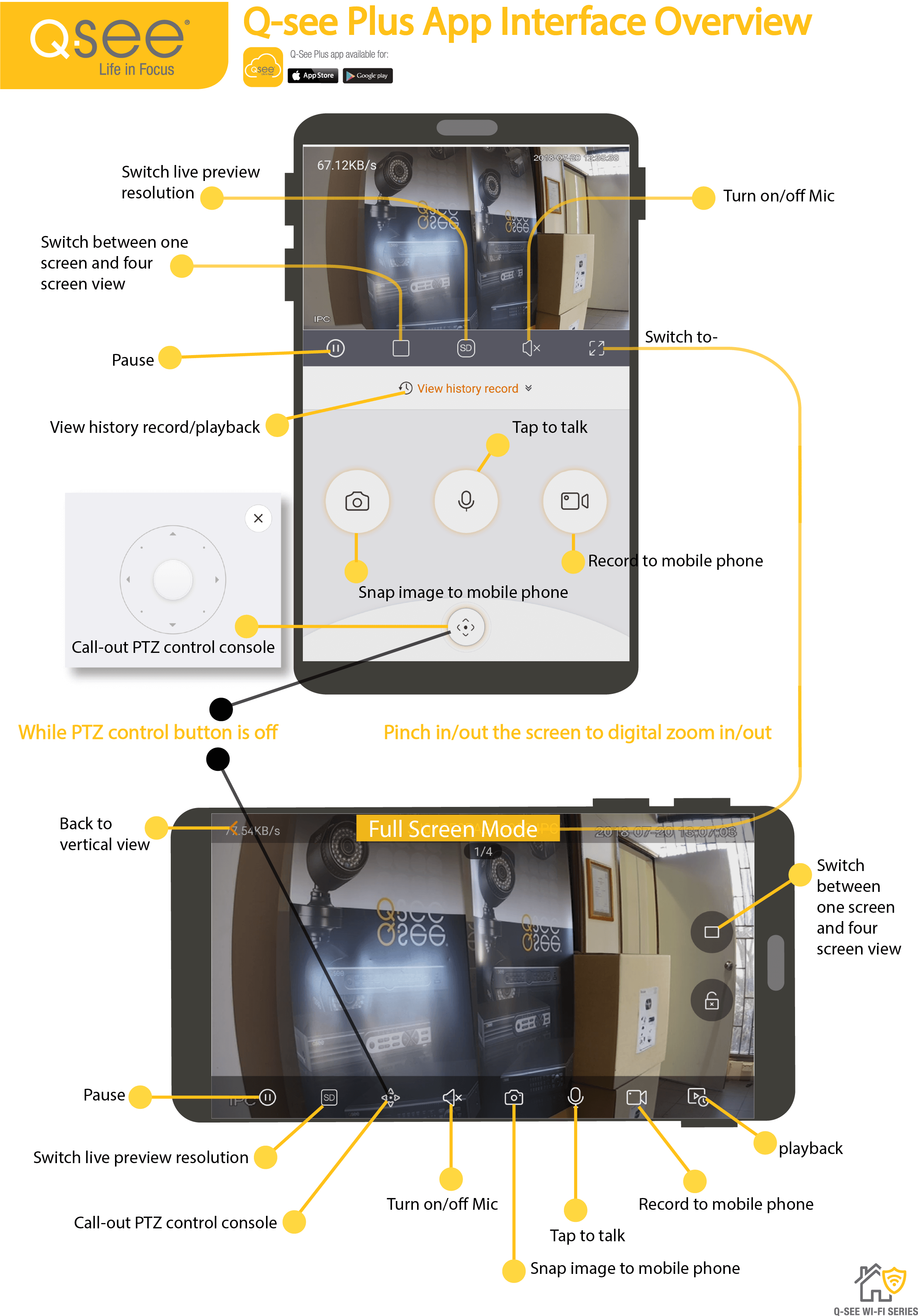 For more assistance
Please jump onto our tutorial page for videos of these steps.