Q-See QTH98-4FT-1-AU DIY Kit : QTH98 8Ch 2MegaPixel HD Hybrid Digital Video Recorder (DVR) for AHD/TVI/CVI/CVBS : 4x 2MP 1980×1080 High Def Analogue HD cameras included : Passive Infrared Sensors (PIR) : Bullet Style cameras : 1TB Hard Drive : Cables & Connectors
Available online from:

https://www.mitre10.com.au/q-see-cctv-kit
https://www.homehardware.com.au/qsee-cctv-kit/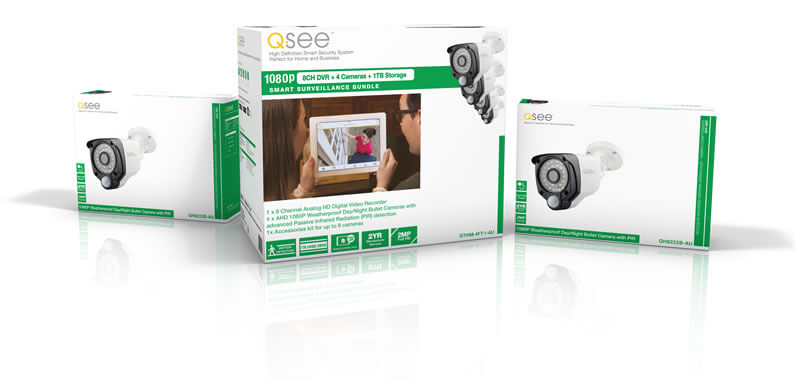 Q-See provides specialist kits ready for the Do It Yourself home handy person, security consultant, electrical trades professional or technical support expert to install.  The QTH98-4FT-1-AU kit is ideal for four to eight camera requirements and includes the base digital video recorder, four cameras and all cabling and power supplies ready to go.  If you require an additional cameras these can be purchased as an add on for up to eight cameras in total.  The part number is QH8222B-AU
The manuals, DVR software, mobile apps, Windows and Mac desktop software and all are fantastic and very easy to use and are common across the entire Q-See QT range.  Support is close at hand from Q-See Australia in Sydney.
This kit utilizes the standard Analogue High Definition CCTV technology that has been around for a very long time.  Its is a highly reliable tried and trusted technology using Coaxial (TV antenna style) cabling.  If you have an old CCTV system with low resolution cameras that uses Coax/BNC TV antenna style cabling then this kit can be purchased as a quick and simple HD camera/DVR upgrade.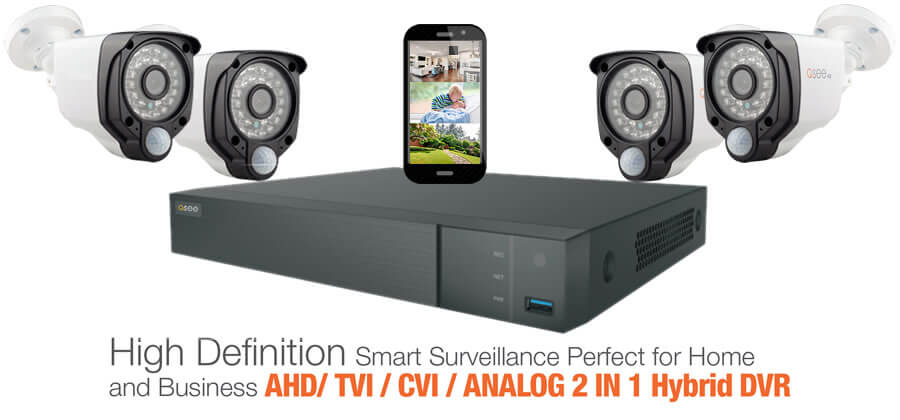 The Recorder:
Q-See QTH98 HYBRID DVR : 8 BNC Channels : 2MP 1920×1080 : AHD/TVI/CVI/CVBS : 1x 1TB hard drive : H.264 : HDMI-out : VGA-out : CVBS-Spot-out : 4x Audio-in : 1x Audio-out : PIR compatible : VGA-Out : RS485 PTZ : 4x Alarm-in : 1x Alarm-out : Desktop fanless design
Many customers have an investment in older coaxial style cabling or otherwise wish to support a mixture of analog, analog HD and TVI cameras.  For these customers Q-See have the Q-See QTH94 and QTH98 recorders.  With support for either 4 or 8 2Megapixel HD cameras with PIR (Passive Infrared Cameras) these recorders have a long future.
The Passive Infrared Cameras (PiR) that work with the QTH94/8 DVRs are ideal for home environments with pets and other non-human triggers of motion detection.  The PiR works with video motion detection to determine if the cause of the motion matches a human infrared signature reducing false positives, increasing recording storage times and notifying home owners only when its required.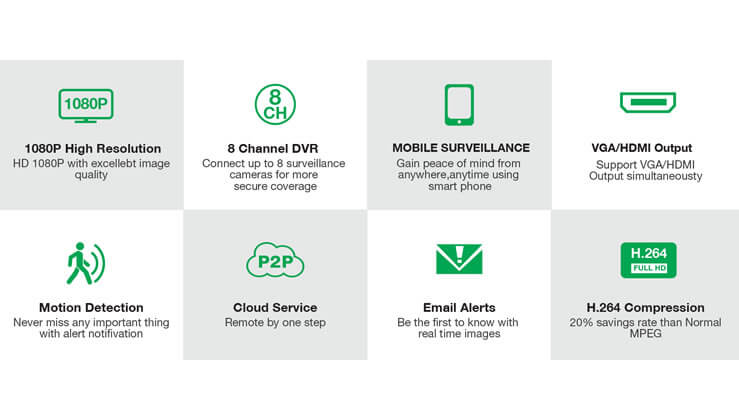 The Cameras:
The QTH98-4FT-1-AU bundle comes with 4 High Definition Passive InfraRed QH8222B-AU bullet cameras.  If you desire more simply add additional cameras which are available separately up to a total of eight.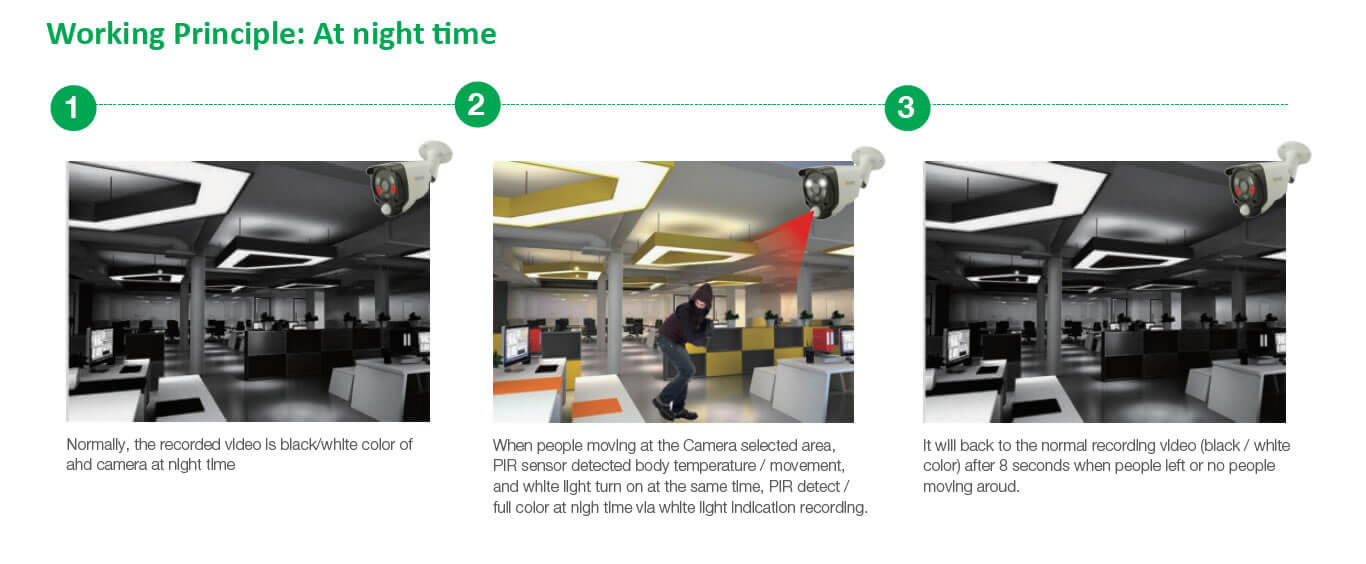 The Accessories:
All Q-See DIY kits include a great range of accessories for professional installation including 18 meter coax/DC cable, power supplies, power splitter cable, drilling guides where required, mounting screw sets and great user manuals.  The kit includes the power supply and splitter cable for an additional two cameras.
Full support for the fantastic Q-See QT View mobile, server and desktop software with Scan-N-View point and click setup.
Unboxing Video