Q-See QVP21DE Face-AI Dome : 1/2.8″ 2MP CMOS sensor : 1980×1080 : 2.8mm lens : 120dB WDR : BLC : HLC : 3D DNR : Defog : Starlight : Smart H.265/265+ : 1Ch built-in Mic & Audio in : 128GB Micro-SD : IP67/IK10 : Smart Analytics : Face Detect/Capture/Count

Artificial Intelligence – For Faces, People and Vehicles
The Q-See QVP21DE is the newest workhorse Face-AI camera from Q-See.  It has AI on board for the detection, capture, counting and upload to a NVR of face images.  When connected to a Q-See AI-NVR or AI-Server these captured face images can be pattern matched for full Face Recognition capability.  The face detection, capture and counting functions sit at the edge of your surveillance network in the QVP21DE and the complex (and more expensive) Face Recognition algorithms reside in a centralized NVR.  In this way the AI technology is shared between the amera and the recorder for a full featured solution at a great price.
Match with a Q-See AI-NVR for full facial recognition functions.  For a stand alone face recognition camera select the Q-See QTN8225DA3-FR
AI Features
The Q-See QVP21DE supports in camera Artificial Intelligence for Face and Vehicle Detection, Capture and Counting.  When matched with an AI-NVR the captured face images can be pattern matched for full Face Recognition multi-list solution.
Face and Vehicle Detection – this is the ability by the camera to detect if a human face or a vehicle has entered a scene.  This can then be used to trigger alerts and alarm states.  Typically on detection of a face or vehicle the video is recorded on a Network Video Recorder or locally on a SD memory chip and motion detection by non face movement (animals, plants etc) is not recorded.  This is a much more accurate alert system.

When combined with the Intelligent Video Analytics function for line and area crossing the QVP21DE can determine if it is a person, vehicle or other that crosses the threshold and alarm as appropriate.
Dramatically reduce false positives.

Face Capture – this is the ability of the camera to record snapshot images of every face that passes through a video scene.  These can be reviewed at a later date by an operator to identify time stamps where incidents of interest have occurred so that video can be replayed.  This dramatically saves time manually reviewing video footage looking for people.
Face/People Count – this is the ability of the camera to count people.

This feature can be used to alert on crowd density levels,
and to provide for "Heat Maps" and marketing statistics
Key Camera Features
QVP21DE
Artificial Intelligence Face and Vehicle Detection/Capture engine

Object abandoned/missing detection
region entrance/exiting/intrusion detection(human/vehicle classification)
line crossing detection(human/vehicle classification)
video tampering detection
scene change detection
face detection
face capture
crowd density detection
heat map
human/vehicle counting
human tracking

2MP 1920×1080 real time triple stream
Fixed 2.8mm lens 108° field of view
IP67 ingress protection and IK10 vandal proof design
3D DNR, True WDR, HLC, BLC and ROI
1CH Audio Input with 1CH built in Microphone
Micro SD slot – Up to 128GB
PoE and DC12V
Mobile App direct to camera with Face support
Intelligent Video Analytics
Facial Recognition Ready with A.I.
The QVP21DE supports on-board face and vehicle detection, capture and counting.  Match with an AI ready NVR for full face recognition functions.

Facial Detection for alerts, statistics and marketing
Recognise individuals for statistical analysis, database storage, deep search, list matching, marketing and alerts
Match recognition data to different lists with high accuracy then take action. Set off alarms, receive shapshots, open doors etc
Match faces, report, receive alerts and take actions in real time. No processing delay
Receive alerts for banned customers or gold class customers or anything in between
Simple management of AI-NVR database records. Import, export and update with NVR GUI, Mac, PC or mobile
Maintain detailed information against each facial analytics record for search, statistics and marketing
Advanced A.I "Smart Search" features allow you to rapidly scan for faces across multiple camera recordings and time windows
Face tracking across multiple AI-NVRs in remote locations from multiple camera records and time frames
Statistics engine allows for analysis and investigation of activity levels and detailed reports for marketing teams
Responsive marketing can react to the capture category of a face in real time
Full management features with the QTView app. Perform all functions from your mobile
Search for any record field across all recordings from your NVR, Mobile or PC
Search for an uncategorised face by image across all recordings from your NVR, Mobile or PC
Playback face search matches anytime, anywhere with your mobile

Advanced Image Features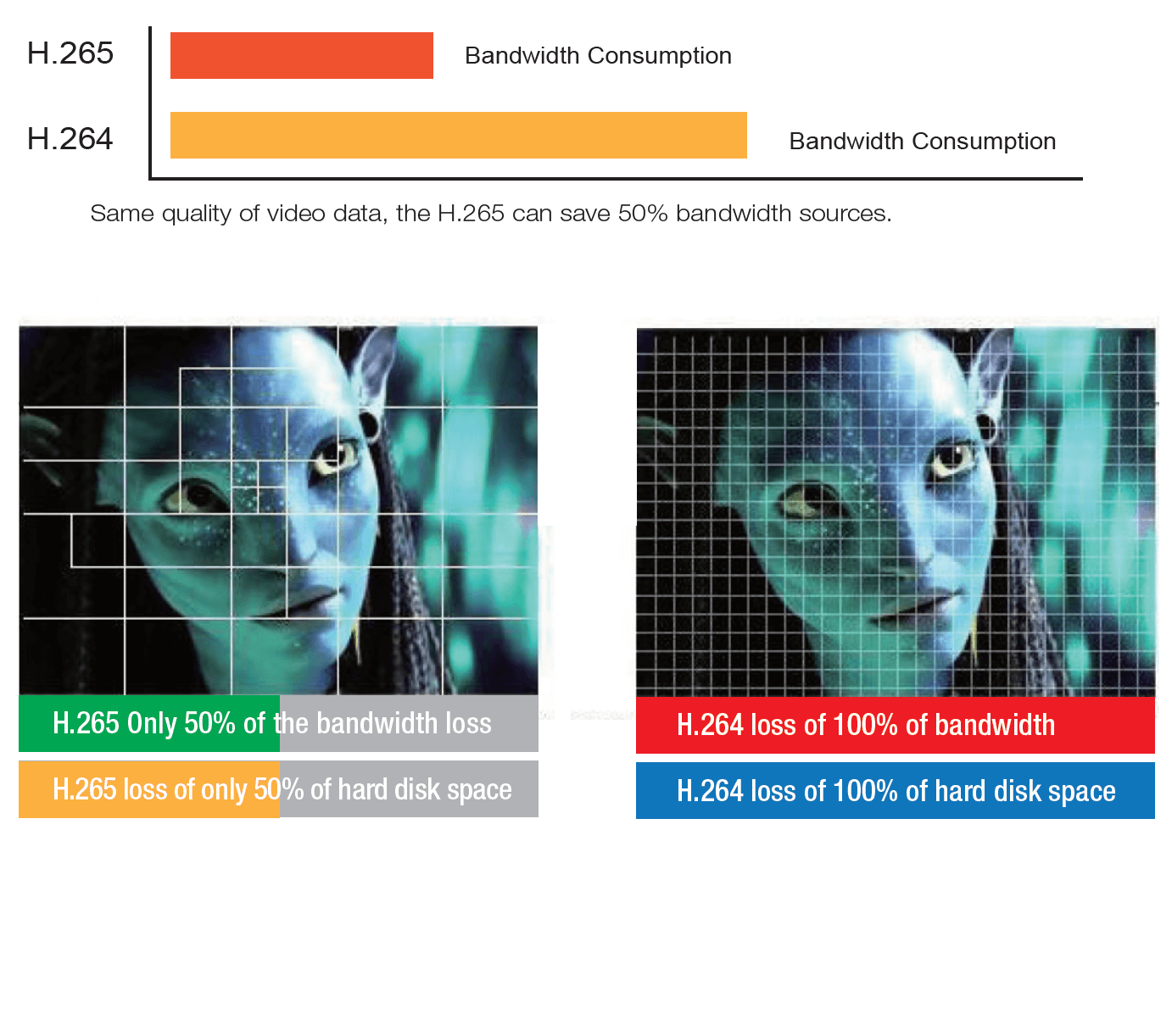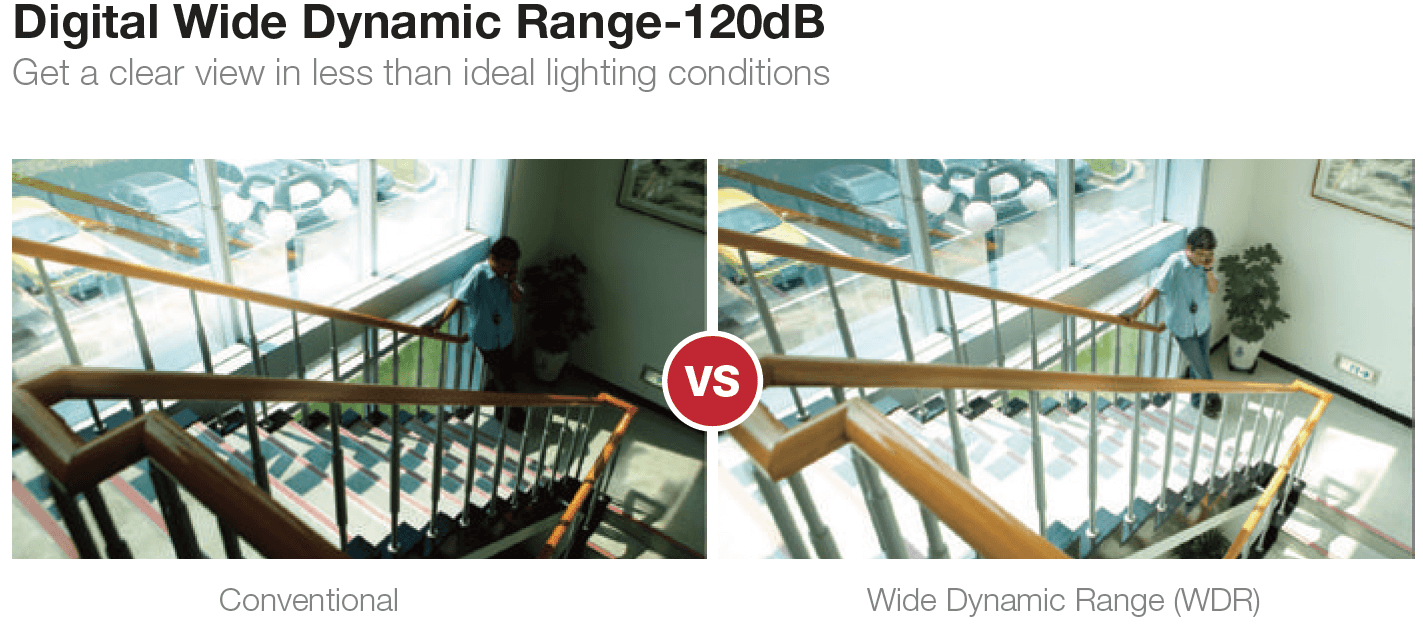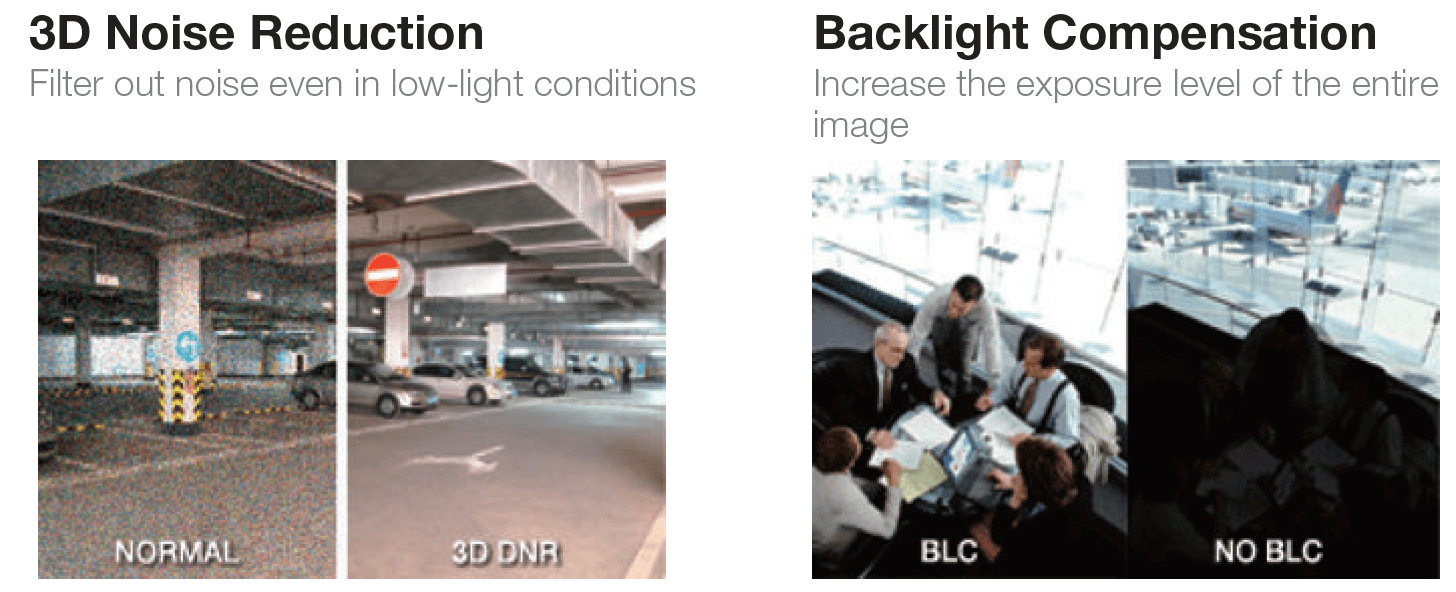 Smart apps and software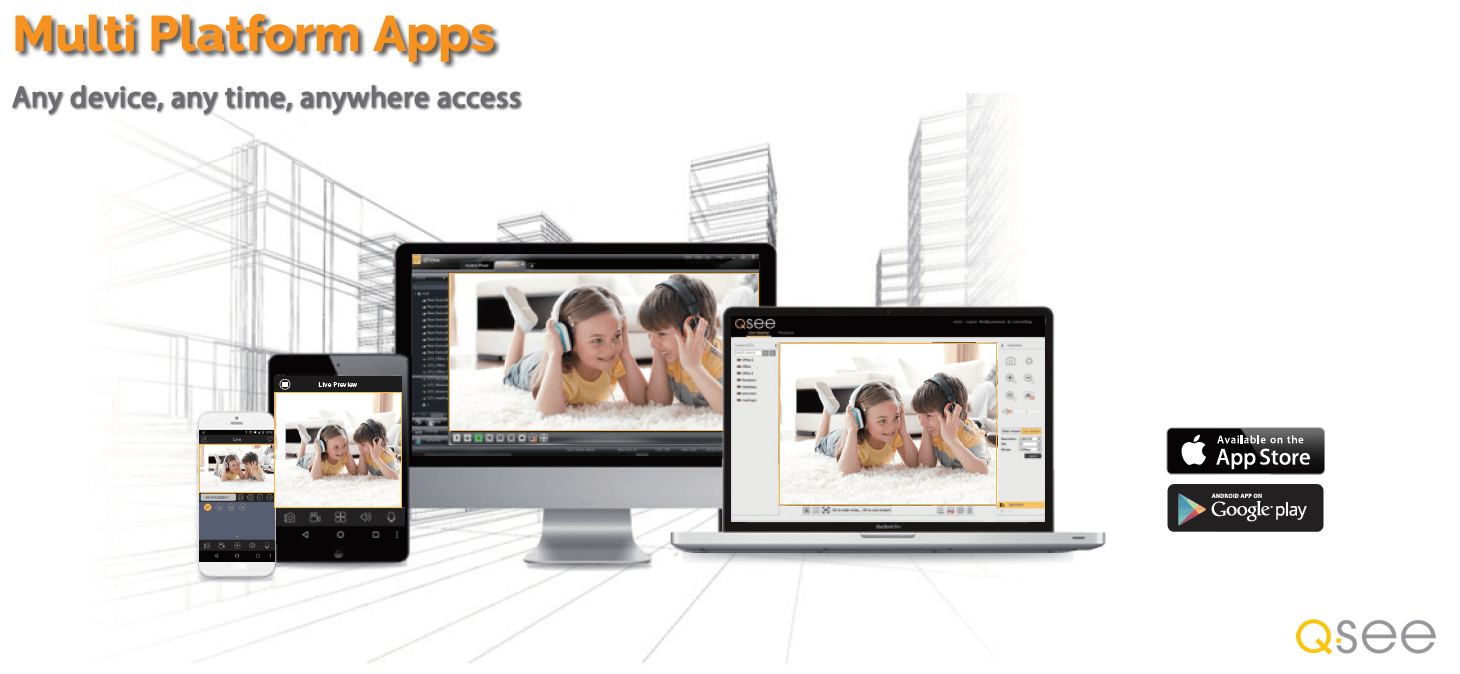 Match with the next generation Network Video Recorders with built in PoE ports for advanced video smart analysis, remote alerts, storage and plug and play setup.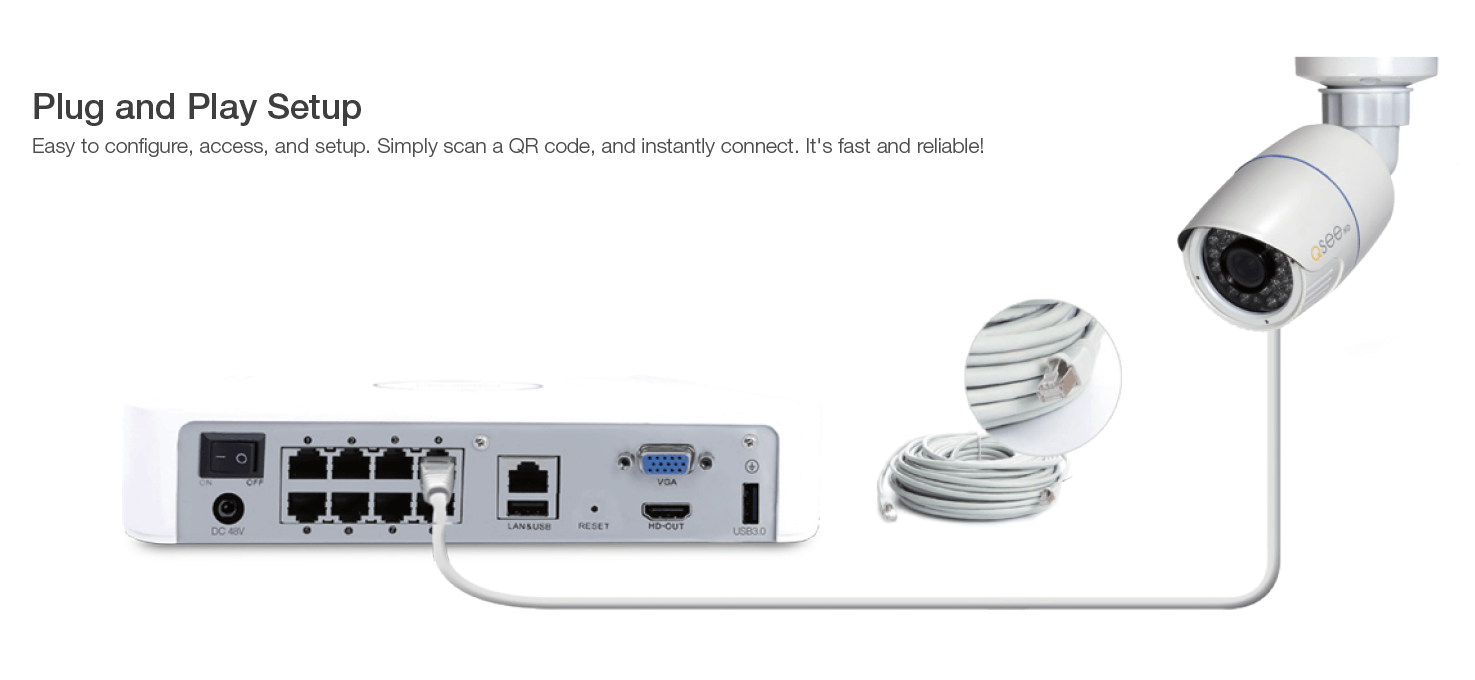 Specifications
| | |
| --- | --- |
| Model | QVP21DE |
| Camera | |
| Image Sensor | 1 / 2.8 "CMOS |
| Image Size | 1920 × 1080 |
| Electronic Shutter | 1 / 25 s ~ 1 / 100000 s |
| Iris Type | Fixed Iris |
| Min. Illumination | 0.005 lux@F1.6,AGC ON; 0 lux with IR |
| | 0.0028 lux@F1.2,AGC ON; 0 lux with IR |
| Lens | 2.8 mm @F1.6, horizontal field of view: 108° |
| Lens Mount | M12 |
| Wide Dynamic Range | 120dB |
| BLC | Yes |
| HLC | Yes |
| Defogging | Yes |
| Digital NR | 3D DNR |
| Angle Adjustment | Pan : 0°~355°, Tilt : 0°~67°, Rotation : 0°~355° |
| Image | |
| Video Compression | Smart H.265 / H.265+ / H.265 / Smart H.264 / H.264+ / H.264 / MJPEG |
| H.264 Compression Standard | Baseline Profile/Main Profile/High Profile |
| Resolution | 1080P ( 1920 × 1080 ), 720P ( 1280 × 720 ), D1, CIF, 480 × 240 |
| Main Stream | 60Hz : 1080P / 720P( 1 ~ 30fps ); 50Hz : 1080P / 720P( 1 ~ 25fps ) |
| Sub Stream | 60Hz : 720P/D1/CIF (1~30fps); 50HZ: 720P/D1/CIF (1~25fps) |
| Third Stream | 60Hz : D1/CIF/480×240 (1~30fps); 50HZ: D1/CIF/480×240 (1~25fps) |
| Bit Rate | 64 Kbps ~ 6 Mbps |
| Bit Rate Type | VBR / CBR |
| Audio Compression | G711A / U |
| Image Settings | ROI, Saturation, Brightness, Chroma, Contrast,Wide Dynamic, Sharpen, NR,etc. adjustable through client software or web browser |
| ROI | Each ROI to be configured separately |
| Interfaces | |
| Network | RJ45 |
| Audio | 1CH audio input; Built-in MIC × 1 |
| Storage | Built-in micro SD card slot; up to 128GB |
| Alarm | 1CH alarm input; 1CH alarm output |
| Hardware Reset | Yes |
| Functions | |
| Remote Monitoring | Web browsing, CMS remote control |
| Online Connection | Support simultaneous monitoring for up to 10 users |
| | Support multi-stream real time transmission |
| Network Protocol | UDP, IPv4, IPv6, DHCP, NTP, RTSP, PPPoE, DDNS, SMTP, FTP, SNMP, HTTP, 802.1x, UPnP, HTTPs, QoS |
| Interface Protocol | ONVIF |
| Storage | Network remote storage; micro SD card storage |
| Smart Alarm | Motion detection, sensor alarm SD card error, SD card full, IP address conflict, cable disconnection |
| Intelligent Analytics | Object abandoned/missing detection, region entrance/exiting/intrusion detection(human/vehicle classification), |
| | line crossing detection(human/vehicle classification), video tampering detection, scene change detection,face detection, |
| | face capture, crowd density detection, heat map,human/vehicle counting, human tracking |
| General Function | Watermark, IP address filtering, video mask, heartbeat, password protection, non-photosensitive switch, image distortion correction |
| PoE | Yes |
| IR Distance | 20 ~ 30 m |
| Ingress Protection | IP67&IK10 |
| Others | |
| Power Supply | DC12V/PoE |
| Power Consumption | < 7.5W |
| Operating Environment | – 30 °C ~ 60 °C (-22°F~140°F); Humidity: less than 95 % (non-condensing) |
| Dimensions ( mm ) | Φ 119 × 87.8 |
| Weight ( net ) | Approx. 0.65KG |
| Installation | Ceiling mounting (wall mounting available with the junction box and bracket) |