Q-See QTN8225DA3-FR AI Face Det/Cap/Rec Dome : 10K records : 1/2.8″ 2MP CMOS sensor : 1980×1080 : Motorzoom 7-22mm : 120dB WDR : BLC : HLC : 3D DNR : Defog : Starlight : Smart H.265/265+ : 1Ch built-in Mic & Audio in : 128GB Micro-SD : IP67 : Smart Analytics : Face Detection : Face Capture : Face Recognition

Artificial Intelligence – Face Recognition
The Q-See QTN8225DA3-FR is an autonomous Face Recognition camera with Artificial Intelligence built in and its own server service for face detection, capture and recognition functions.  It is not necessary to have an "AI" capable NVR for face recognition functions as this camera can work stand-alone.  Match it with a non-AI NVR or a Face Detection capable NVR or a Face Recognition capable NVR.
Face Recognition Triple Mode
The Q-See QTN8225DA3-FR supports in camera (stand alone) operation for Face Detection, Capture and Recognition without the need to have these functions on an NVR.
Face Detection – this is the ability by the camera to detect if a human face has entered a scene.  This can be used to trigger alerts and alarm states.  Typically on detection of a face the video is recorded permanently on the onboard SD memory module in the camera or on a Network Video Recorder.  Motion detection by non face movement (animals, plants etc) is therefore not recorded.  A much more accurate alert system can be built into the security infrastructure in this way
Face Capture – this is the ability of the camera to record snapshot images of every face that passes through a video scene.  These can be reviewed at a later date by an operator to identify time stamps where incidents of interest have occurred so that video can be replayed.  This saves time manually reviewing video footage looking for people.
Face Recognition – this is the ability of the camera to store a database of face images and match the faces to various lists.  Different lists can have different actions associated.  This capability is usually built into an advanced AI NVR but for the QTN8225DA3-FR the AI function and database records are built into the camera.
Key Features
QTN8225DA3-FR
Artificial Intelligence Face Detection/Capture/Recognition engine
2MP 1920×1080 real time triple stream
Motorised Zoom Lens 7~22mm 44°~17.6° Field Of View
Starlight with Area White LED 10m
3D DNR, True WDR, HLC, BLC and ROI
1CH Audio Input with 1CH built in Microphone
Micro SD slot – Up to 128GB
PoE and DC12V
IP67 Ingress Protection
Mobile App direct to camera with Face support
Abnormal Video Smart Analytics
Facial Recognition Ready with A.I.
The QTN8225DA3-FR supports on-board face detection, capture and recognition.  No need to match with an AI ready NVR for the face recognition function.  The QTN8225DA3-FR can operate stand alone or with a "standard" non-AI NVR performing the AI Face Recognition functions on the camera or with a fully functioning AI-NVR.

Facial Detection for alerts, statistics and marketing
Recognise individuals for statistical analysis, database storage, deep search, list matching, marketing and alerts
Match recognition data to different lists with high accuracy then take action. Set off alarms, receive shapshots, open doors etc
Match faces, report, receive alerts and take actions in real time. No processing delay
Receive alerts for banned customers or gold class customers or anything in between
Simple management of AI-NVR database records. Import, export and update with NVR GUI, Mac, PC or mobile
Maintain detailed information against each facial analytics record for search, statistics and marketing
Advanced A.I "Smart Search" features allow you to rapidly scan for faces across multiple camera recordings and time windows
Face tracking across multiple AI-NVRs in remote locations from multiple camera records and time frames
Statistics engine allows for analysis and investigation of activity levels and detailed reports for marketing teams
Responsive marketing can react to the capture category of a face in real time
Full management features with the QTView app. Perform all functions from your mobile
Search for any record field across all recordings from your NVR, Mobile or PC
Search for an uncategorised face by image across all recordings from your NVR, Mobile or PC
Playback face search matches anytime, anywhere with your mobile

Advanced Image Features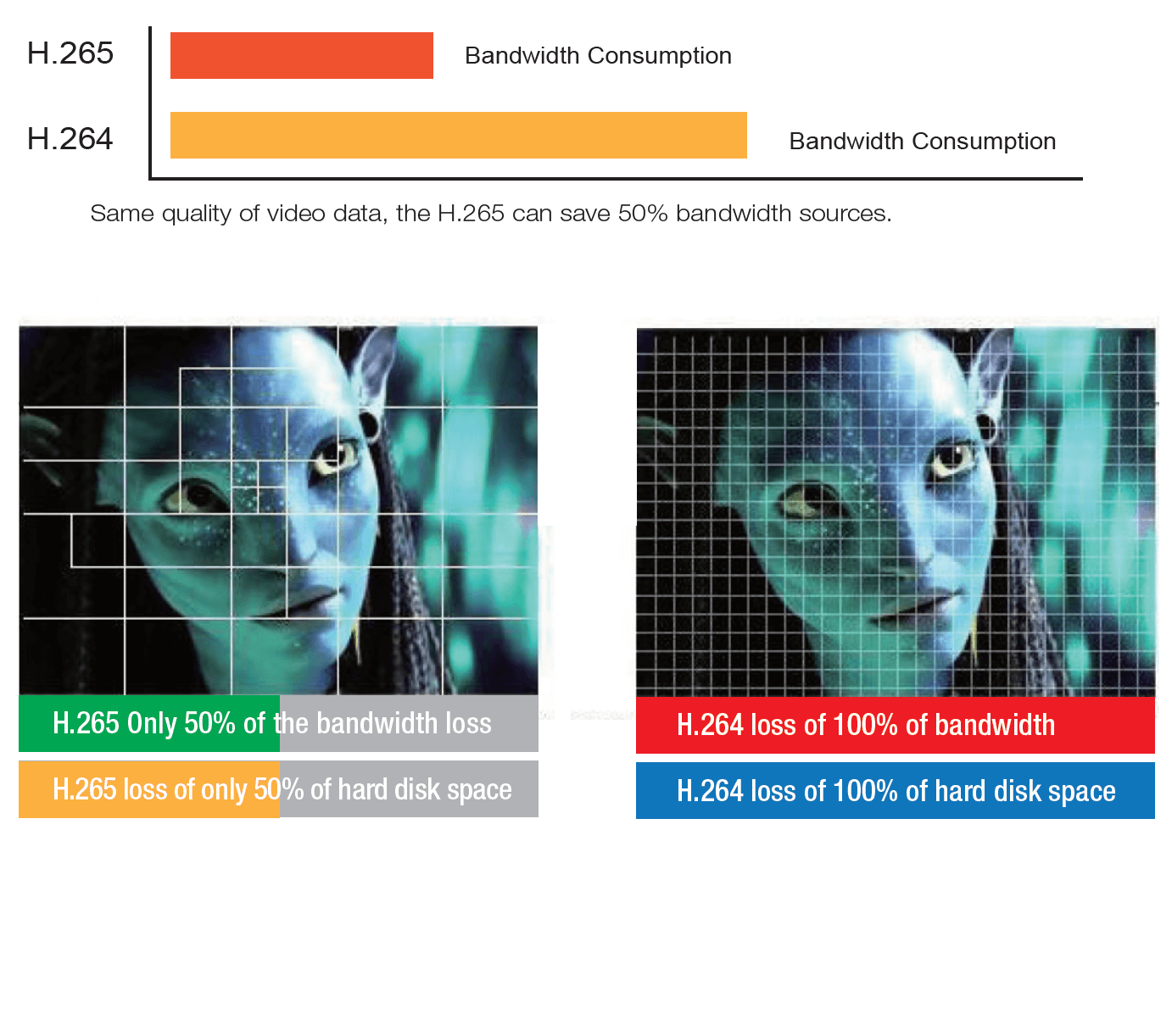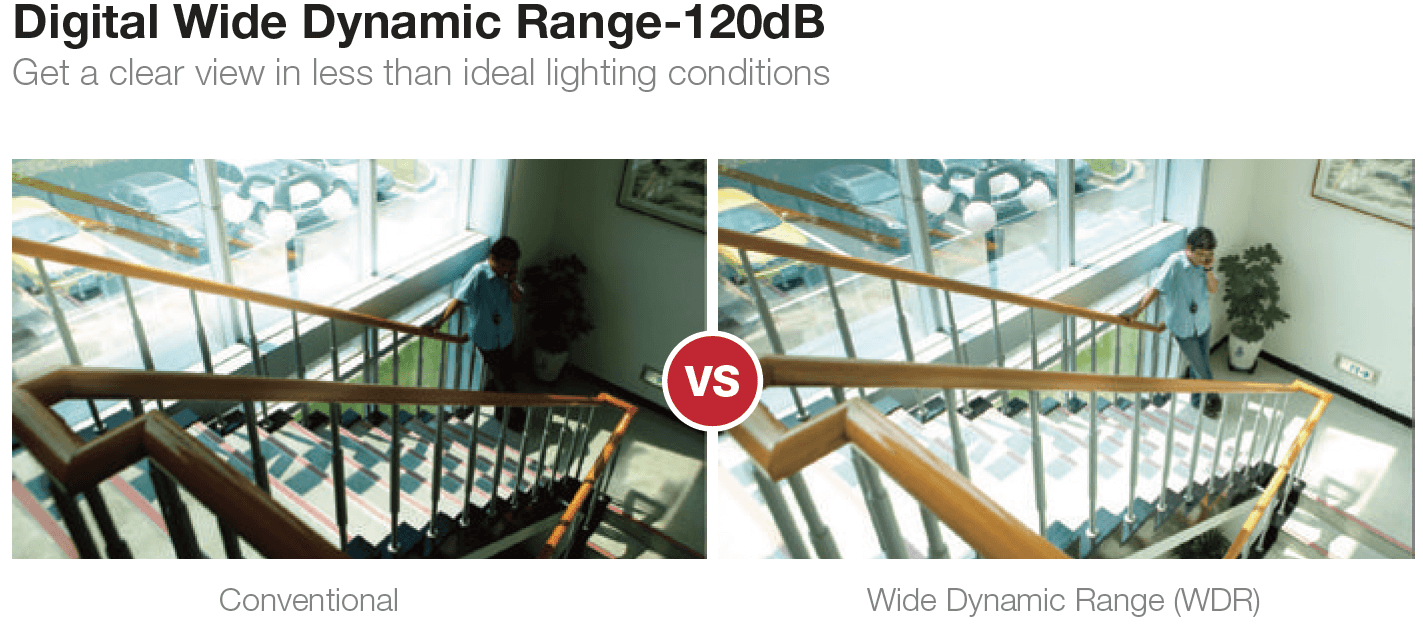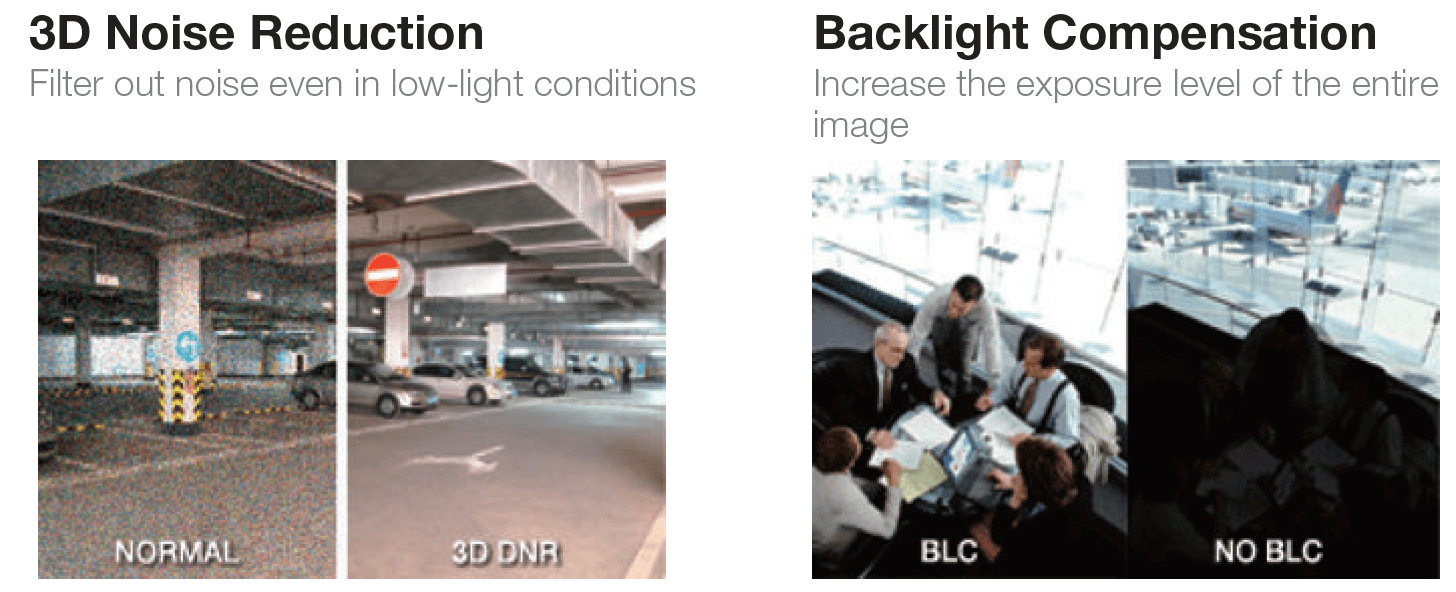 Smart apps and software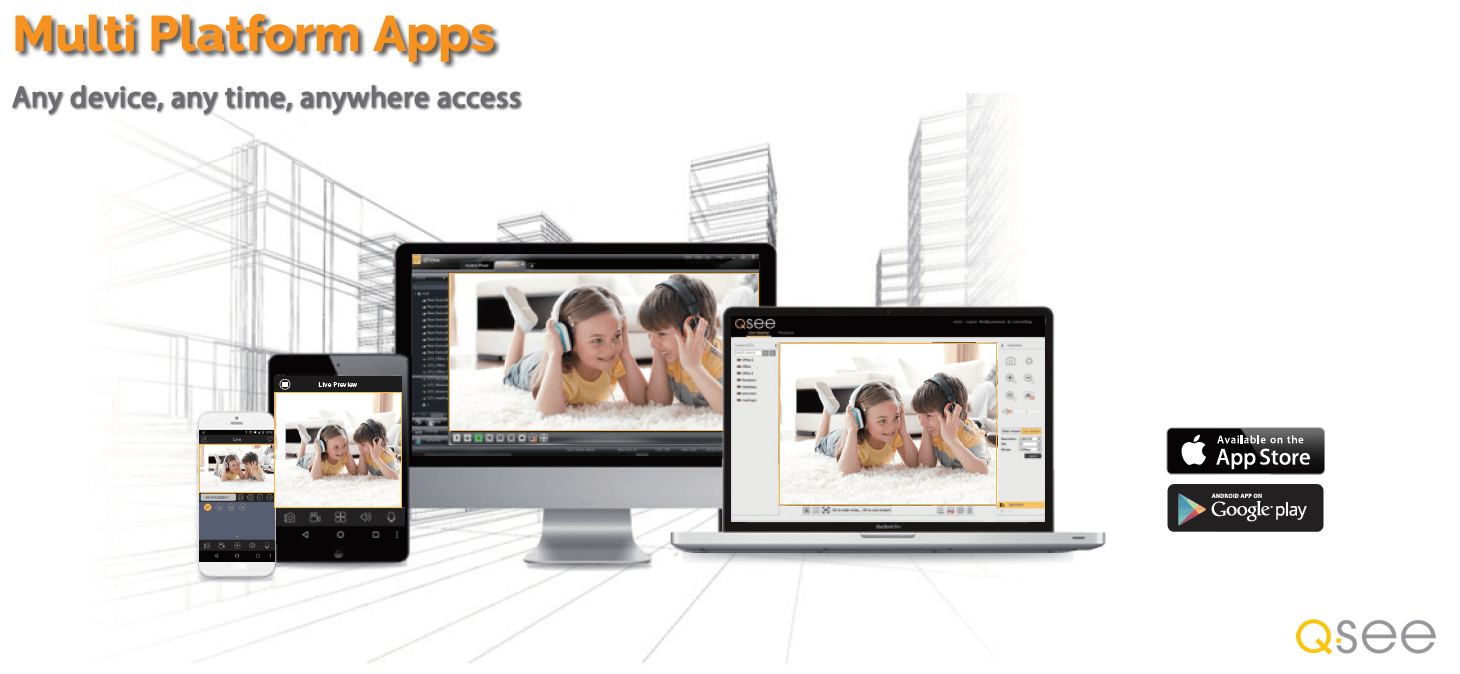 Match with the next generation Network Video Recorders with built in PoE ports for advanced video smart analysis, remote alerts, storage and plug and play setup.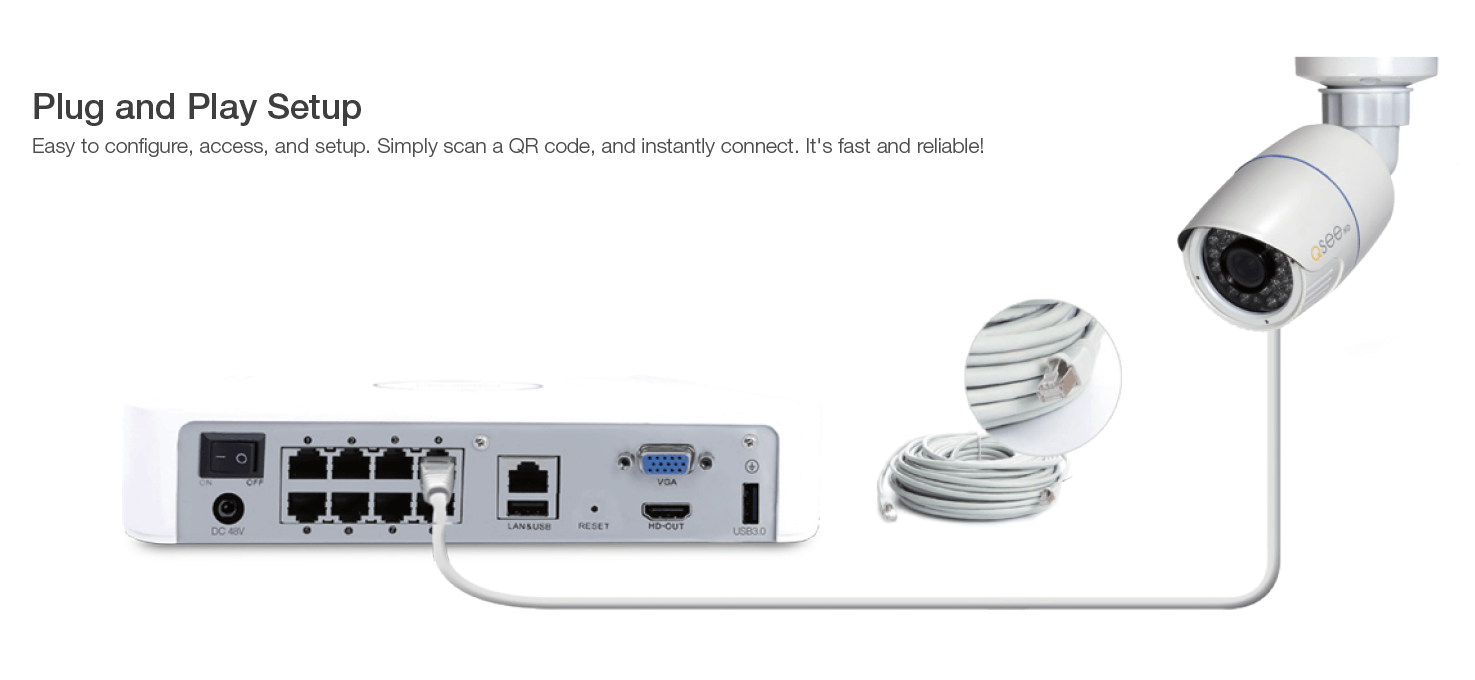 Specifications
| | |
| --- | --- |
| Model | QTN8225DA3-FR |
| Camera | |
| Image Sensor | 1 / 2.8 "CMOS |
| Image Size | 1920 × 1080 |
| Electronic Shutter | 1 / 25 s ~ 1 / 100000 s |
| Iris Type | DC-IRIS |
| Min. Illumination | Color:0.0026 lux @F1.2, AGC ON; 0 lux with LED |
| | Color:0.005 lux @F1.65, AGC ON; 0 lux with LED |
| Lens | Motorized zoom lens, 7~22mm @F1.4, horizontal FoV: 44°~17.6°; Recommended face capturing distance: 4~12m |
| Lens Mount | Φ14 |
| Wide Dynamic Range | 120dB |
| BLC | Yes |
| HLC | Yes |
| Defog | Yes |
| Digital NR | 3D DNR |
| Angle Adjustment | Pan: 0°~360°; Tilt:0°~80°; Rotation: 0°~360° |
| Image | |
| Video Compression | Smart H.265 / H.265+ / H.265 / Smart H.264 / H.264+ / H.264 / MJPEG |
| H.264 Compression Standard | Baseline Profile/Main Profile/High Profile |
| Resolution | 1080P ( 1920 × 1080 ), 720P ( 1280 × 720 ), D1, CIF, 480 × 240 |
| Main Stream | 60Hz:1080P/720P(1~30fps) | 50Hz:1080P/720P (1~25fps) | HFR Mode: 1080P/720P(1~60fps/50fps) |
| Sub Stream | 60Hz : 720P/D1/CIF (1~30fps) |
| | 50HZ: 720P/D1/CIF (1~25fps) |
| Third Stream | 60Hz : D1/CIF/480×240 (1~30fps) |
| | 50Hz: D1/CIF/480×240 (1~25fps) |
| Bit Rate | 64 Kbps ~ 6 Mbps |
| Bit Rate Type | VBR / CBR |
| Image Settings | ROI, Saturation, Brightness, Chroma, Contrast,Wide Dynamic, Sharpen, NR,etc. adjustable through client software or web browser |
| Audio Compression | G711A/U |
| ROI | Each ROI to be configured separately |
| Interfaces | |
| Network | RJ45 |
| Audio | 1CH audio input; 1 CH built-in MIC |
| Storage | Built-in micro SD card slot, up to 128GB |
| Hardware Reset | Yes |
| Functions | |
| Remote Monitoring | Web browsing,CMS remote control |
| Online Connection | Support simultaneous monitoring for up to 4 users; Support multi-stream real time transmission |
| Network Protocol | UDP, IPv4, IPv6, DHCP, NTP, RTSP, PPPoE, DDNS, SMTP, FTP, SNMP, 802.1x, UPnP, HTTP, HTTPs, QoS |
| Interface Protocol | ONVIF |
| Storage | Network remote storage; micro SD card storage |
| Smart Alarm | Motion detection; SD card full; SD card error; IP address conflict; Network disconnection |
| Intelligent Analytics | Scene change detection, video tampering detection, face detection, face capture, face recognition |
| General Function | Watermark, IP address filtering, video mask, heartbeat, password protection, non-photosensitive switch, face exposure |
| PoE | Yes (802.3af) |
| Ingress Protection | IP 67 |
| LED View Distance | 10m soft light |
| Face | |
| Face Detection | Pupil distance of a facial image over 20 pixel can be detected |
| Face Capturing | By precise detecting, tracing, capturing, scoring and screening the moving faces to get the most effective face snapshots |
| Panorama Capturing | Support panorama capturing and self-defined information overlay, like device ID, time, etc. |
| Intelligent Light Compensation | Built-in high efficient white light LEDs, time switch available |
| Face Picture Database | 10000 face pictures |
| Database Management | Add, modify, delete and search face pictures |
| Face Picture Adding | Add face pictures through WEB and Face Album Manager Tool |
| External Face Picture Enrollment | Size: less than 70KB Format: jpg, jpeg |
| Face Picture Comparison Alarm | Support face trigger alarm |
| | Support allow list, block list, stranger alarms |
| Others | |
| Power Supply | DC12V/PoE |
| Power Consumption | < 11W |
| Operating Environment | '-30 °C ~ 60 °C (-22°F~140°F), Humidity: less than 95 % (non-condensing) |
| Dimensions ( mm ) | Φ 111.5 × 99.6 |
| Weight ( net ) | Approx. 0.64KG |
| Installation | Wall mounting; ceiling mounting |